Events
Author: Robyn Date Posted:9 October 2018


Animal Communication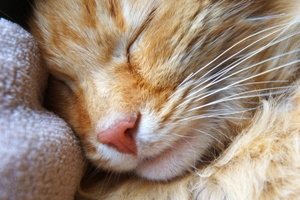 A Talk by Paul Fenton-Smith, Clairvoyant & Author
Thursday 15th November, 7 - 8.30pm, please arrive 6.45pm as door closes promptly at 7.
Most of us already talk to our domestic animals but few people know what animals want or need for a balanced life. This talk Includes A guided meditation to help you to connect with your animals, ask questions and receive clear answers.
In practical terms, this can help your household animals to thrive. Seven years ago, we moved to a house that backs on to a 17 acre reserve. Our cat is a pint-sized tiger and she was overjoyed to go hunting in her own forest. A few months later I noticed that she was staying inside more and more so I contacted her in meditation. She explained that some of the Indian Minor birds attacked her every time she ventured outside, even onto the back porch. I asked her if she'd go outside if I did and she said yes.
I began having breakfast on the back porch and spending more time in the garden and she always followed me outside. I planted a lemon and a lime tree and two hedges to give her some protection from swooping birds and she loves the shade and the cover they provide.
Being able to communicate with your pets helps to provide a more harmonious environment for everyone in the home. It can also help when a pet is unwell and you need to decide if a vet visit is warranted.
Opening lines of intuitive communication with animals is a powerful way to discover what your pets need for a happy life. It's also a method to communicate with local birdlife and animals that pass through your garden throughout the year.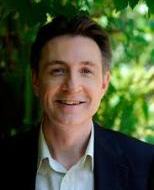 In this talk, author and clairvoyant Paul Fenton-Smith offers real life examples of animal communication along with some demonstrations with volunteers from the audience. There will also be a practice session to try out a technique directly with a stranger's pet, so bring some printed photos of your pets or bring them on your phone or iPad.
Cost: a gold coin donation at the door, please reserve your place by phoning 99679415 or email heavenlyenergies@bigpond.com.
Connecting to the Light Meditation Evening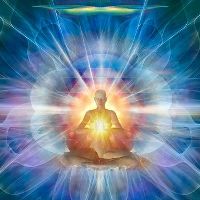 Facilitated by Robyn Stephen, Vibrational Healing Practitioner & Lightworker.
Wednesday 21st November, 7 - 8.30pm, please arrive by 6.45pm as door closes promptly at 7pm.
You are invited to join our group meditation once a month, where you are guided to immerse yourself in the Light to enhance your life, increase your wellbeing and develop on a spiritual level.
The meditation will be approximately 1 hour in length, followed by time to share or discuss your experience if you wish to. There is no ongoing commitment required, just book in when you are able to come. Please book so that I can have the room set up beforehand.
Robyn Stephen is a certified intuitive energy and vibrational healer practising several healing modalities and a qualified practitioner of Aura-Soma Colour Therapy, Reiki, Butterfly & Sea Essences.
Please pay online or RSVP email heavenlyenergies@bigpond.com