Events
Author: Robyn Date Posted:12 January 2020


Oracle Card Readings & Intuitive Workshop 2020
Develop and Practise Reading Oracle Cards, Enhance your Intuition whilst Connecting with your Guides
Instructed by Sovereign Heart, professional Clairvoyant Medium & Teacher
Saturday 14th March, 1pm - 4.30pm
Join us for an uplifting afternoon of readings, fun and intuitive development.
Sovereign Heart

will lead you to reveal and trust YOUR own intuitive gifts, demonstrating with mini readings and direction for you during this workshop.

Learn the many ways to read for yourself and others.

Receive and translate insightful messages with the cards.

Learn the golden rules for readings.

Deepen your connection with your guides and spirit tribe leveraging their ever present assistance in every aspect of life.

Your questions answered: Q&A at the end of the workshop.
All are welcome - all you need is an open mind and an open heart
What to wear: Comfortable clothing. What to bring: Notebook and pen, Water, *Cards.
*Not essential to have your own Oracle Cards. Cards will be available to practice with.
Sovereign Heart is a very experienced Medium, Clairvoyant, Psychic Intuitive & Psychometrist, using these gifts and skills whilst working professionally. Throughout her career she has given many Public Demonstrations including Platform work and special group events demonstrating these. She has many additional qualifications in a vast range of healing modalities including Meditation Teacher, Certified Teacher of the You Can Heal your Life works of Louise L Hay, certified Reiki 1 & 11 Specialist and Angel Intuitive Consultant.
Investment: $95, a deposit of $30 is required to confirm your place in the workshop. Please phone Robyn on 99679415 to book.
Healing Meditation Evening - The Miracle of Gratitude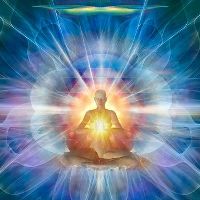 Facilitated by Robyn Stephen, Vibrational Healing Practitioner & Lightworker.
Wednesday 18th March 2020, 7 - 8.30pm, please arrive by 6.45pm as door closes promptly at 7pm.
You are invited to join our group meditation once a month, where you are guided to immerse yourself in the Light to enhance your life, increase your wellbeing and expand your energy field to send healing to those in need. In this month's meditation we will be working with Ascended Master Lord Sananda who will guide us and assist us to align our energies and immerse ourselves in the Light, building and strengthening our Rainbow Body of Light.
We will then use that energy to connect with the healing power of gratitude - an energy which expands our capacity to attract goodness into our lives. Working with our Heart energy we will experience the amazing feeling of connecting the Divine and witness how that then plays out in our everyday world.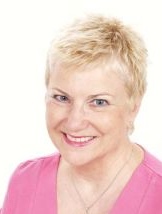 The meditation will be approximately 1 hour in length, followed by time to share or discuss your experience if you wish to. There is no ongoing commitment required, just book in when you are able to come. Please book so that I can have the room set up beforehand.
Robyn Stephen is a certified intuitive energy and vibrational spiritual healer practising several healing modalities and a qualified practitioner of Aura-Soma Colour Therapy.
Cost is $20, to reserve your place please email heavenlyenergies@bigpond.com or pay online.
Time to Come Home: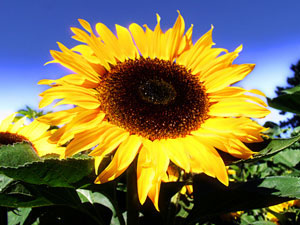 To Create a Powerful Path Ahead
One Day Workshop
Facilitated by Maggie Hamilton, Author & Spiritual Teacher
Saturday 4th April, 10am - 4pm. please arrive 9.45am
As you enter this new decade what cycle are you immersed in right now ? What are the gifts of that cycle ? Where do you need to be cautious ? What can you do, to light the way ahead ? And just suppose the whole of life is a sacred text, how can you read the signposts, and benefit from them?
In this lively workshop, you'll discover a series of powerful processes to push past any lack of confidence or confusion you may be feeling, to gain a renewed sense of direction, and a roadmap for the way ahead.
Make sure you bring a quiet sense of excitement, a blank pad and several coloured pencils for highlighting some of our insights and for play.
About Maggie: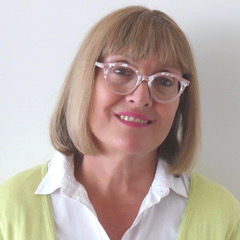 Maggie Hamilton is a teacher and student of the sacred, and author of a number of books, published locally and internationally, including Coming Home, Magic of the Moment, A Soft Place to Land and Inside the Secret Life of Fairies.
And now and then Maggie takes herself off to deserts and other out-of-the-way places that make the soul sing, in search of new aspects of the sacred. Find out more about Maggie at www.maggiehamilton.org or insidethesecretlifeoffairies@wordpress.com
Cost $110, a deposit of $30 is required at time of booking. Please call 99679415 to reserve your place.
All events will be held upstairs at Heavenly Energies, 499 Willoughby Rd., Willoughby.