Events
Author: Robyn Date Posted:12 January 2020


Time to Come Home: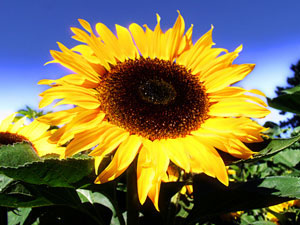 To Create a Powerful Path Ahead
One Day Workshop
Facilitated by Maggie Hamilton, Author & Spiritual Teacher
Saturday 1st February, 10am - 4pm. please arrive 9.45am
As you enter this new decade what cycle are you immersed in right now ? What are the gifts of that cycle ? Where do you need to be cautious ? What can you do, to light the way ahead ? And just suppose the whole of life is a sacred text, how can you read the signposts, and benefit from them?
In this lively workshop, you'll discover a series of powerful processes to push past any lack of confidence or confusion you may be feeling, to gain a renewed sense of direction, and a roadmap for the way ahead.
Make sure you bring a quiet sense of excitement, a blank pad and several coloured pencils for highlighting some of our insights and for play.
About Maggie: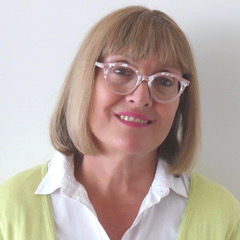 Maggie Hamilton is a teacher and student of the sacred, and author of a number of books, published locally and internationally, including Coming Home, Magic of the Moment, A Soft Place to Land and Inside the Secret Life of Fairies.
And now and then Maggie takes herself off to deserts and other out-of-the-way places that make the soul sing, in search of new aspects of the sacred. Find out more about Maggie at www.maggiehamilton.org or insidethesecretlifeoffairies@wordpress.com
Cost $110, a deposit of $30 is required at time of booking. Please call 99679415 to reserve your place.
Healing Meditation Evening - The Power of Love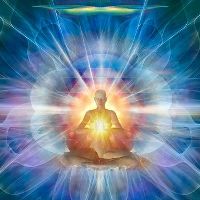 Facilitated by Robyn Stephen, Vibrational Healing Practitioner & Lightworker.
Wednesday 12th February 2020, 7 - 8.30pm, please arrive by 6.45pm as door closes promptly at 7pm.
You are invited to join our group meditation once a month, where you are guided to immerse yourself in the Light to enhance your life, increase your wellbeing and expand your energy field to send healing to those in need. In this month's meditation we will be working with Ascended Master Lord Sananda who will guide us and assist us to align our energies and immerse ourselves in the Light, building and strengthening our rainbow body of Light.
We will then use that energy to connect with Mother Earth, supporting her with healing energies for a return to balance and harmony. We will also send healing energies to all of those affected by the bushfires and the drought - the people who have lost so much, the tireless firefighters, the animals and wildlife, plantlife and the amazing people providing support in a miriad of ways.
I would like to thank all those who came along in 2019 and contributed their energies, we have shared many powerful evenings together. As a group we can make a difference - please join us.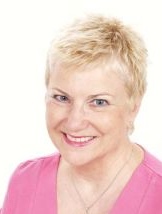 The meditation will be approximately 1 hour in length, followed by time to share or discuss your experience if you wish to. There is no ongoing commitment required, just book in when you are able to come. Please book so that I can have the room set up beforehand.
Robyn Stephen is a certified intuitive energy and vibrational spiritual healer practising several healing modalities and a qualified practitioner of Aura-Soma Colour Therapy.
Cost is $20, to reserve your place please email heavenlyenergies@bigpond.com or pay online.
Both events will be held upstairs at Heavenly Energies, 499 Willoughby Rd., Willoughby.
2020 Vision - a new way forward?
A Talk by Dr Neil Hair, principal of the Sydney School of Numerology and president of the Astrology Association of NSW
Wednesday 22nd January, 7-8.30pm, please arrive at 6.45pm as door closes promptly at 7pm.
Universal Year 2020 has a nurturing message of creating safety and security. Yet Australia has begun 2020 in the midst of crisis due to massive bushfires across NSW, VIC, SA and QLD. Already afflicted by a devastating drought, the fires have compounded problems for Australian farmers who were short of water, hay and home essentials for much of 2019. The fires have resulted in losses of firefighters, people, homes and wildlife and pushed state and federal governments into being more compassionate. Australia's numerology and astrology provides greater clarity on the underlying backdrop to these events.
Crisis presents opportunity for change, and there's an urgent need for bold action so that we don't let this crisis go to waste. A national approach involving all federal and state governments through COAG is essential, but a new inquiry may only bring procrastination and not solve problems. The nation desperately needs issues resolved once and for all on: water security, energy security, food security, land & environmental management. All lie within the realms of possibility for 2020, which holds the promise of a 'visionary year'.
In his presentation, Neil will also reflect on one or two major events of 2019 (Universal Year 12/3), and look forward into 2020 (Universal Year 4) with the main focus on Australia, and some consideration of UK and USA, through the lens of numerology and astrology.
Dr Neil Hair studied chemistry at Glasgow University and taught high school and university chemistry, before becoming a financial analyst, software designer and managing director of a software house in Sydney. From 1980, Neil also studied metaphysics, numerology, astrology and developed a holistic numerological model which assists individuals and businesses align to their path in life.
Neil is president of the Astrology Association of NSW and principal of the Sydney School of Numerology. He teaches numerology and astrology courses and workshops, consults to businesses and individuals, researches world news daily, writes on election forecasting, enjoys teaching chemistry and biochemistry. Neil is passionate on links between science and spirituality and is writing a book on numerology.
This is a free talk, space is limited so please be sure to RSVP, either email or phone 99679415. Please also note the door closes promptly at 7pm.
Both events will be held upstairs at Heavenly Energies, 499 Willoughby Rd, Willoughby.