Events
Author: Robyn Date Posted:9 October 2018


Connecting to the Light Meditation Evening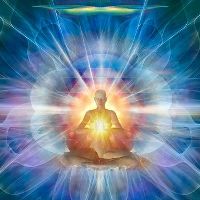 Facilitated by Robyn Stephen, Vibrational Healing Practitioner & Lightworker.
Wednesday 17th October, 7 - 8.30pm, please arrive by 6.45pm as door closes promptly at 7pm.
You are invited to join our group meditation once a month, where you are guided to immerse yourself in the Light to enhance your life, increase your wellbeing and develop on a spiritual level.
The meditation will be approximately 1 hour in length, followed by time to share or discuss your experience if you wish to. There is no ongoing commitment required, just book in when you are able to come. Please book so that I can have the room set up beforehand.
Robyn Stephen is a certified intuitive energy and vibrational healer practising several healing modalities and a qualified practitioner of Aura-Soma Colour Therapy, Reiki, Butterfly & Sea Essences.
Cost $20, book & pay online or RSVP email heavenlyenergies@bigpond.com
The Goddess Elixirs and the Chakras
One day workshop - Friday 26th October,
10am to 4pm
with Erik Pelham of Eriks Essences
We are excited to announce that Erik Pelham, creator of Eriks Essences will be visiting Australia from the UK. Here in Sydney he is offering an opportunity to spend a day with the Goddesses and explore their beautiful Goddess Elixirs. It promises to be a very enjoyable and insightful day, filled with the love and laughter of the Goddesses as they join you on your journey !
This is a practical workshop for those who want to see how the Goddess Elixirs work on the Chakras for wellbeing, energetic support and meditation. We will explore how each goddess can really help each of us in our chakras energetically, bringing their special qualities of Light, Healing and Wellbeing to ourselves and to others seeking help.
The seven Goddesses represent a journey through the chakras rather than representing the traditional chakra system. The Goddesses themselves decided who would come forth through the Elixirs and this particular sequence of Goddesses was chosen because they had important qualities for women at this time of the Earth's Evolution.
The Goddesses chose the colours and fragrances which reflected the qualities each would bring and you will learn about these colours and how they relate.
This will be an experiential workshop where you will learn about the special qualities of each Goddess and the way her particular elixir works, and then discover how you relate to them and how they work with you.
Cost $145, a deposit of $45 is required to secure your place. Please phone Robyn on 99679415 to book your place.
Erik Pelham is the creator of Eriks Essences, a range of vibrational essences for healing and
transformation. Erik has been teaching for 21 years now in many parts of the world. He was given a Divine Mission by the Supreme Divine 30 years ago and he is fulfilling it.
As director of his own company, eriksessences.com he is producing 171 Essences and 7 Goddess Elixirs, all energised directly by beings from the hierarchy of life itself. This is a huge responsibility but one which he loves and Erik's courses reflects the divine love and the beings whom he serves. Come for a unique and life changing experience and learn not only about essences but about the nature of life itself.
He also has a very active role in promoting essences and energised products in the whole of the UK. He has been chairman of the British Flower and Vibrational Essence Association for three years. Currently Erik is international Chairman of the BFVEA and is really seeking to support British essence makers on the international scene. He is working towards the unity of the whole human race and the transformation of our lives back to our divine perfection. The essences and elixirs are great tools to do this.
We are also much greater than many of us realise, and the essences and elixirs are extraordinary tools to manifest the true quality of life that we were always meant to have, but have somehow lost through the misapplication of free will on this earth. If you believe that our lives are really meant to be beautiful experiences of well-being, happiness and real fulfilment, then these courses are for you.
Erik is teaching about Essences, Elixirs and many other things inAustralia, Singapore and China for seven weeks on this particular trip. Formerly he was lab manager for Aura-Soma for 20 years and understands life energies and products in a very expert way.
All courses are certificated and count towards Teaching qualifications which will come from Teachers Courses that Erik will hold in Australia in the future. Please come and meet Erik whether for a talk, a Consultation or a Course - it would be lovely to meet you and connect heart-to-heart.
He will be available in-store on Thursday 25th October to meet and discuss his essences and also for private consultations and on Thursday evening he will be giving a talk, more about this soon.
Erik will also be teaching around Australia so if you or someone you know is interested in studying the Butterfly, Sea, Whale & Dolphin Essences and the Goddess Elixirs there are opportunities in Ballina & Perth, and he will be giving a talk and offering private consultations in Adelaide please email for the contact details.
Mission & Vision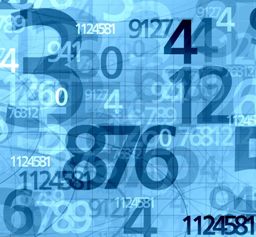 One Day Numerology Workshop
Presented by Dr Neil Hair
Saturday 3rd November, 9.30am to 5pm
The Mission & Vision one day workshop provides a comprehensive introduction to numerology and offering deep insight into our life direction. The life of Dr. Edward Bach's life is used as an example and birth charts are interpreted for the group.
Major themes are introduced including Date of Birth defining our Life Mission, Name at Birth defining our Personal Vision or Dream - the ideal role we aspire to play, Day of Birth describing our Personal Talents, Personal Year our Ideal Strategy for the year ahead, Ultimate Goal aligning Mission & Vision, Pinnacles as Vocational Indicators.
Dr Neil Hair studied chemistry at Glasgow University and taught high school and university chemistry, before beco
ming a financial analyst, software designer and managing director of a software house in Sydney.
From 1980, Neil also studied metaphysics, numerology, astrology and developed a holistic numerological model which assists individuals and businesses align to their path in life.
Neil is president of the Astrology Association of NSW and principal of the Sydney School of Numerology. He teaches numerology courses and workshops, consults to businesses and private individuals, researches world news daily, teaches chemistry and biochemistry at a natural therapies college in Sydney, and is passionate about the link between science and spirituality.
Cost: $180 on the day or $155 early-bird rate if paid in full by Saturday 27th October, (full notes are included).
To book your place and pay by credit card please phone 99679415. For further information please contact Dr Neil Hair at neilix@optusnet.com.au or phone 94515752.