Events
Author: Robyn Date Posted:9 October 2018


Connecting to the Light Meditation Evening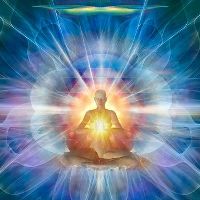 Facilitated by Robyn Stephen, Vibrational Healing Practitioner & Lightworker.
Wednesday 19th June 2019, 7 - 8.30pm, please arrive by 6.45pm as door closes promptly at 7pm.
You are invited to join our group meditation once a month, where you are guided to immerse yourself in the Light to enhance your life, increase your wellbeing and develop on a spiritual level.
This meditation we will be working with the Ascended Master Lord Sananda and Mother Earth. This month we will be working with the energies of the Winter Solstice and while it is not the exact day, it will still be a powerful process, planting seeds for abundance and wellbeing in all areas of your life.
The meditation will be approximately 1 hour in length, followed by time to share or discuss your experience if you wish to. There is no ongoing commitment required, just book in when you are able to come. Please book so that I can have the room set up beforehand.
Robyn Stephen is a certified intuitive energy and vibrational spiritual healer practising several healing modalities and a qualified practitioner of Aura-Soma Colour Therapy, Reiki, Butterfly & Sea Essences.
Please pay online or RSVP email heavenlyenergies@bigpond.com