Events at Heavenly Energies
Author: Robyn Date Posted:18 August 2019


Inside the Secret Life of Fairies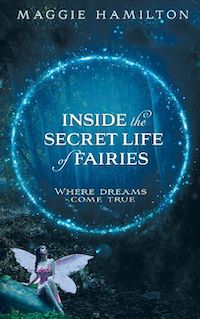 An Afternoon with Maggie Hamilton, Author
Saturday 14th September, 2pm - 4pm
You are invited to join us for Maggie's talk about her latest book Inside the Secret Life of Fairies and share her insights into the world of fairies and nature and how we all relate to them. After her presentation there will be a small afternoon tea, with time to chat to Maggie and mingle with others. If you purchase the book Maggie will be happy to autograph it for you. It's sure to be a fun, enchanting afternoon, with lots of fairy energy all around !
Sydney based author Maggie Hamilton only realised in recent years how much her connection to living forces in Nature have given her, and how important this connection is: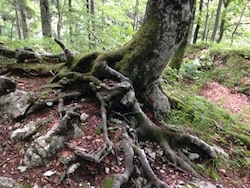 "Our precious planet is suffering so much right now. It needs us to connect to the living spirits in nature, to enter into a much more profound relationship with the web of life. This is something the first nation peoples understand intimately and always have. We were once first nation peoples, we hold in our cells the sweet memory of when we could connect to the trees, rocks and plants.
Following this thread, Maggie decided to search for others with their own tales of fairies to tell. Almost all lived in cities. Many people had never spoken of their experiences for fear of ridicule. Talking with everyone from busy professionals to artists and stay-at-home mums, Maggie was astonished and humbled by all these individuals shared - deeply personal stories of life-changing moments that connected them to the earth and to forgotten aspects of themselves. some spoke of difficult or abusive childhoods relieved only by fairy friends who comforted and reassured them.
So where then is this strange meeting-place between the myth and mystery? Are fairies simply make-believe? How is it the land holds our story - yours and mine ? When and why does this occur ? What subtleties are evident in Nature at dawn and dusk? What of the wisdom hidden in fairy tales? What ancient pointers are there of how best to walk the world ?
Do time-slips really happen, or are they just a figment of our imagination ? Through the many fairy encounters shared in the book, see how the fairy kingdom has an ecology all of its own.
Written for those curious about fairies and those wanting to make sense of their own fairy experiences, Inside the Secret Life of Fairies contains powerful insights into how we can heal our wounded earth and our own bruised spirits.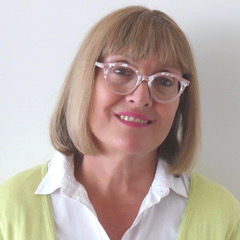 Writer and researcher Maggie Hamilton is the author of a number of books, which have been published internationally. When Maggie's not busy with her social research she takes herself off to deserts and sacred mountains, to out-of-the-way places that inspire.
Cost $5. Booking is essential as space is limited, to reserve your place, please phone 99679415, payment is required at time of booking.
Connecting to the Light Meditation Evening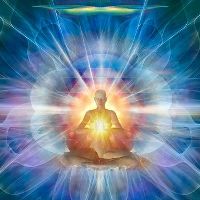 Facilitated by Robyn Stephen, Vibrational Healing Practitioner & Lightworker.
Wednesday 18th September 2019, 7 - 8.15pm, please arrive by 6.50pm as door closes promptly at 7pm.
You are invited to join our group meditation once a month, where you are guided to immerse yourself in the Light to enhance your life, increase your wellbeing and develop on a spiritual level.
This meditation we will be working with the Ascended Master Lord Sananda.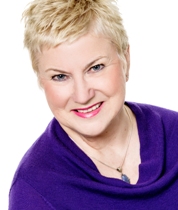 The meditation will be approximately 1 hour in length, followed by time to share or discuss your experience if you wish to. There is no ongoing commitment required, just book in when you are able to come. Please book so that I can have the room set up beforehand.
Robyn Stephen is a certified intuitive energy and vibrational spiritual healer practising several healing modalities and is also a qualified practitioner of Aura-Soma Colour Therapy.
Please pay online or RSVP email heavenlyenergies@bigpond.com
Soul Intuitive Readings with Denise Jarvie
Saturday 28th September, 10am - 5pm - 1 day only
A Soul Intuitive Reading is an opportunity to have a conversation with your wise, loving higher self. The information that flows through Denise will help to illuminate your Soul Truth, as well as the energetic pathways that are creating physical manifestations. These pathways are created by the conscious or unconscious attention given to what you believe and value.
Denise says "I love to be an illuminator that switches on the Light of liberation. I love to be an uplifter and remind all that they are more than they think they are."
A session will help you to see where you are getting in your way and, where you may be holding yourself away from your dreams and desires. Because we are all different, each reading is unique. It is a creative unfolding process, bringing forth information, ideas and love that is needed.
Denise has an easy-going, professional manner, where all topics can be discussed in a safe, private and confidential way. A reading will start with a short guided visualisation to relax and connect. She will then use cards, aura sensing and intuitive insight to read energetic information. At the end, you will choose a Flower of Life Wisdom Cards to take with you.
Each session is an hour in length.
Denise Jarvie is the author of the best-selling oracle cards The Secret Language of Light and The Flower of Life wisdom cards as well as The Art of Love Tarot cards. She is also passionate about meditation and has recorded several meditation CD's. She is committed to helping others create a fulfilling and authentic life through her work.
Denise began her current career as a Remedial Massage Therapist and followed that by becoming a Reiki Master, Teacher, Meditation Teacher, Holistic Counsellor and Tarot Master. Her studies range far and wide, embracing many metaphysical subjects including philosophy, theology, psychology, the paranormal, counselling, sacred geometry and symbology. A strong curiosity about leading edge thoughts and ideas guide her to continually review and transform her view of herself and of all that makes up our Universe.
More information about Denise Jarvie can be found at her website https://denisejarvie.com
Cost: $150, a deposit of $50 is required to book your reading. Please phone Robyn on 99679415 to book a session with Denise.
Awaken Your Light Wisdom Playshop
Facilitated by Denise Jarvie, Soul Coach, Author & Speaker
Saturday 19th October, 11am - 4pm
In this playshop you will be working with The Secret Language of Light oracle cards.
You will learn
What is Light

What are Soul Transmissions

How to go within and meditation

Discover your Soul Name

To channel through Soul Writing

How to do simple card readings
And then complete the day with a Q & A session and coaching.
This is sure to be a fun day, discovering your gifts and learning how to interpret the messages and information you receive. The playshop is open to everyone, whether you are a complete beginner or someone further along their path, you are sure have a very inspirational, enjoyable day.
Cost $111, a deposit of $50 is required at the time of booking to secure your place. Space is limited so be quick ! To book your place please phone 99679415.
~ ~ ~ ~ ~