Aura-Soma
Author: Robyn Date Posted:30 March 2018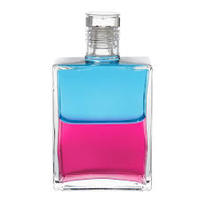 AURA-SOMA
BEYOND COLOUR
Harnessing the vibrational powers of Mother Nature, Aura‑Soma is a system of colour, plant and crystal energies that enhance happiness and vitality. Created using the highest quality organic and biodynamic ingredients our products bring ease, balance and calm to your energetic system. While strengthening and protecting the aura they empower and elevate.
"You are the colours you choose and these reflect the being's needs."
Vicky Wall

Heavenly Energies is the centre of excellence in Aura-Soma on Sydney's North Shore. We stock a comprehensive range of Aura-Soma products, including a full assortment of Equilibrium, Pomanders, Quintessences, Air Conditioners, Archangel Sprays and Incense.

We have a fully trained and accredited practitioner with many years' experience to ensure that you receive the very best in a consultation, after care service and advice. We offer consultaions so please see our practitioners page for more information. We also offer a mail order service for customers unable to come to our store and see the beautiful range of products in person.

Aura-Soma is a non-intrusive, self selective colour therapy system. "You are the colours you choose" is a perfect way of saying that we reflect our wisdom and inner knowing through the colour choices and combinations that we select. from the range of Equilibrium, Pomanders, Quintessences and Archangel Sprays.

Aura Soma contains the dynamic living energies of nature - herbs and flowers, essential oils and natural colour from plants. They are put together in such a way that they assist you through their vibration to bring balance and harmony to your being on all levels.
The Aura-Soma Story

The name of this therapeutic system, which was discovered by Vicky Wall, an English chiropodist and apothecary, was transmitted to her by means of prayer and meditation, including the hyphen.

The word Aura refers to the electromagnetic field surrounding everyone, it comes from the Latin and means akin to air, a slight breath, a vapour, a shimmer. Soma is an ancient Greek word for body. It's also a Sanskrit word meaning ' a mysterious drink that transports the soul into a divine ecstasy."

Vicky Wall grew up as the youngest daughter in a Hasidic family in England. Her father was a master of the Kabbala and a herbalist. He introduced Vicky to the "Science of Signatures" when she was a small child. The Science of Signatures states that everything in nature is described or marked - that is, that the outer appearance of a plant gives clues to its characteristics. Paracelsus (1403-1541) was considered the master of this science, however he considered the decoding of the essence and healing characteristics of a plant as an art.

Vicky applied this knowledge in combination with the Vedic Chakra Teaching, which divides the human body into areas of different colours. Vicky was both psychic and clairvoyant from a very young age and her clairvopyance enabled her to perceive a person as a "rainbow." She could also detect if something was not right in this rainbow. It was not until she was 60 years of age that she learned that her ideas and perceptions coincided with the ancient Indian Chakra Teachings.

In 1984 when Vicky was 66 years old and blind as a result of sudden and massive eye hemorrhage, a miraculous event happened one night. She gathered an abundance of various natural ingredients together in her small laboratory at her home and began her alchemical work. She reported later that throughout the process of creation her hands were guided.

All Aura-Soma ingredients belong to the plant and mineral kingdoms and, in addition, to the kingdoms of colour and light. When the first bottles were produced she herself didn't know their purpose. She guessed that they must be cosmetic oils, for the upper half of the substances in the bottles consisted of a coloured oily liquid floating on a second layer of water-based liquid of another colour. When shaken, for a short time a lotion of 50% water and 50% oil was produced. This proportion corresponds exactly to the consistency of asses' milk, in which Cleopatra used to bathe to retain her soft, beautiful skin.

Initially Vicky had no inkling of the scope or the importance of her "discovery." Quite rapidly, Vicky began to present her "jewels" as she called the oils, at fairs and exhibitions and experienced one surprise after another, for the contents of the little bottles were substantially more effective than could have been expected from mere cosmetics. They had an extraordinary healing effect on people and Vicky began to document the information people using the oils reported back to her. Vicky began to realise that there was still much to discover about Aura-Soma.

This information has been abridged from "Aura-Soma, Healing through Colour, Plant and Crystal Energy" by Irene Dalichow and Mike Booth and Aura-Soma promotional material..
Packaging Update
Please note: Aura-Soma have repackaged the range and it is being phased in so the labelling may appear different to the photographs showwn on our website. The contents are identical but the exterior appearance can be very different. If this is a concern please check before placing orders and we can confirm which labels are currently in stock. We are in the process of updating all of the photos on our website so please be patient - it's a big job !

Author: Robyn
---

Author: Robyn Date Posted: 30 March 2018
---

Author: Robyn Date Posted: 30 March 2018
---