Heavenly Rewards Programme
Author: Robyn Date Posted:18 March 2018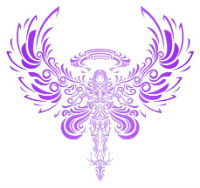 Heavenly Energies invites all customers to become a member of the Heavenly Angel Club
- a rewards programme created to thank you for shopping with us.
Every time you purchase a product from our shop you will receive points !
Here's how it works:
Every purchase made in our shop will attract 1 point per dollar spent on products in the store.
Your purchases will be recorded and when you reach 250 points you will receive 25 Heavenly Dollars which will be posted to you as a voucher which you may spend next time you're shopping - whether it's in person, online, by phone or mail!
When you reach 250 points we will send you 25 Heavenly Dollars.
If you spend $250 online in one session you will automatically receive an online coupon which you can use with your next purchase.
Please note: Heavenly Rewards are applied to purchases of product only, both earning Rewards and spending Rewards. We are not able to offer them for payments relating to courses, readings or healing sessions. Also, we are not able to offer them for instant redemption due to the accounting requirements, ( this will change in the near future - see below). Rewards are non-transferable. All sales data is recorded (manually entered in our database) and tallied for each person.
Points remain valid for 12 months, if you fail to reach 250 points within 12 months, unused points are deleted on the annual anniversary of the purchase. All online customers will automatically be signed up.
With the launch of our new website it will now become possible to automate our Rewards Programme, which will be a priority. We're excited by that prospect and look forward to updating all of our Heavenly Angels when that takes place.
How do you join ?
Just complete the form when you' re in the store with your personal details and then just mention you are a member whenever you're shopping at Heavenly Energies and we will record your sale or call 0299679415 or email us with your contact details and we'll complete the paperwork for you.
Privacy: Please be assured that your personal details are safe with us. We guarantee that your personal details will only be used for our own market research, they will never be used for any other purpose nor will they ever be sold or given to any other business.
Terms & Conditions: Heavenly Dollars are non-transferable. They can only be used by the Heavenly Angel Club member they were issued to, to purchase products in our shop. They cannot be used for readings or healing sessions. Also, they cannot be transferred to another person nor can they exchanged for money or credit.